CES 2020: Samsung Electronics predstavio nove QLED 8K, MicroLED i Lifestyle televizore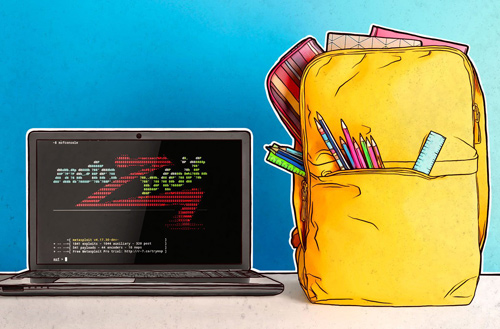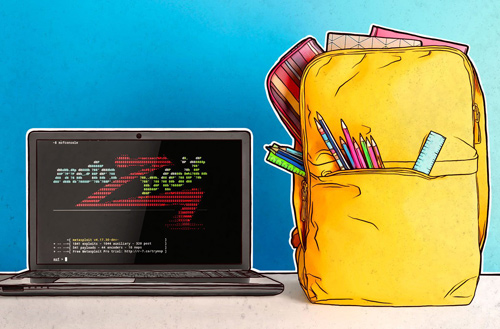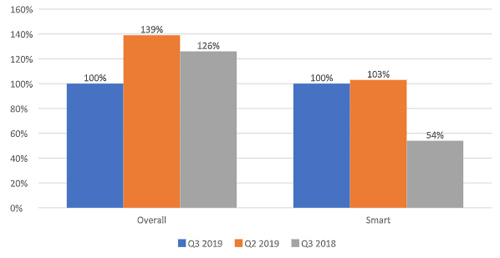 Las Vegas, Nevada, 10. januar 2020. godine – Samsung Electronics je na sajmu CES 2020 predstavio najnovije MicroLED, QLED 8K i Lifestyle televizore. Predstavljanjem novih veličina ekrana, 8K kvaliteta slike razvijenog na bazi veštačke inteligencije i inovativne tehnologije prikazivanja, Samsung je pokazao uređaje koji će u 2020. u potpunosti izmeniti televizijsko iskustvo.
"Korisnici svakodnevno koriste ekrane kako bi radili, trenirali ili kupovali iz svojih domova. Kako naši životni stilovi nastavljaju da evoluiraju, televizijski ekran se takođe menja kako bi korisnicima pružio pristup omiljenom sadržaju, ali i informacije u realnom vremenu", rekao je Jong-hee Han, predsednik Poslovnog odeljenja za vizuelne displeje u kompaniji Samsung Electronics. "Sada korisnicima možemo da pružimo življe i umreženije iskustvo gledanja sadržaja kod kuće, korišćenjem opcija sa podrškom veštačke inteligencije i 8K tehnologije."
8K QLED ponuda uređaja unapređena AI Quantum 8K procesorom
Q950TS QLED 8K televizor je flagship uređaj kompanije Samsung i prvi 8K televizor koji kombinuje ultra-tanku formu, premijum 8K kvalitet slike i impresivni okružujući audio sistem. Osim toga, ovaj model dolazi sa Infinity Screen ekranom koji dostiže do 99 odsto screen-to- body odnosa, kako bi pružio gledalačko iskustvo bez presedana.
"Tokom ove godine, 8K rezolucija biće u fokusu industrije", rekao je Joe Stinziano, direktor odeljenja za potrošačku elektroniku u kompaniji Samsung Electronics America. "Novi Samsung modeli demonstriraju upravo snagu ovog potencijala."
Uz vrhunsku 8K rezoluciju, ovaj model pruža najbolju LCD sliku na tržištu. Opremljen AI Quantum 8K procesorom, ima ugrađenu sposobnost kreiranja 8K slika uz pomoć veštačke inteligencije i dubokog, mašinskog učenja koje automatski pretvara sadržaj slabijeg kvaliteta u 8K. Uz funkciju pod nazivom Adaptive Picture, ovaj televizor može da prilagodi prikaz sadržaja na ekranu ambijentalnim uslovima, kao i pojedinačnim slikama. Kao pokretač ovog flagship uređaja AI Quantum procesor pokreće i platformu za pametne domove pod nazivom Tizen, omogućavajući korisnicima poboljšan kvalitet slike, nove mogućnosti za korišćenje televizora i povezivanje sa drugim uređajima, dok Tap View omogućava korisnicima da sadržaj sa telefona prikažu na televizoru uz pomoć jednog dodira dva uređaja.
8K ekosistem nastavlja da se širi kako bi omogućio emitovanje plejbeka 8K sadržaja sa servisa kao što je YouTube. Usvajanje AV1 standarda omogućava bolju stopu kompresovanja sadržaja
i podršku za HDR10+ tehnologiju, kao i efikasnije prilagođavanje veličine prikazane slike, svetline i kontrasta. Q950TS može podesiti i jačinu zvuka dijaloga u odnosu na pozadinske zvuke. Dodatno, kada se upare sa HQ-Q800T soundbar uređajem koji je osvojio CTA "Best of Innovation" nagradu, zvučnici ovog televizora služe kao dodatni audio kanal.
Unapređena Universal Guide opcija koristi algoritme na bazi veštačke inteligencije kako bi analizirala vrstu sadržaja koju korisnici gledaju, kao i usluge i TV kanale koje češće koriste, da bi im ponudila sadržaje u skladu sa njihovim interesovanjima. Korisnici Q950TS na raspolaganju imaju i Samsung Health putem kojeg će moći da vide svoje aktivnosti, prate napredak i idu ka fitnes ciljevima sa svojom porodicom.
MicroLED predvodi tržište kućne zabave
Samsung je predstavio kućni, modularni MicroLED televizor, koji kombinuje vizuelnu tehnologiju sledeće generacije sa do sada neviđenim mogućnostima za prilagođavanje. Sa dijagonalama od 75, 88, 93 i 110 inča, MicroLED modeli su pogodni za različite domove i životne stilove. Nove MicroLED modele od 88 i 150 inča odlikuje ultratanki infinity dizajn, koji otklanja ivice uređaja, stvarajući utisak da se utapa u zid. Korisnici mogu da povežu i više MicroLED panela, kako bi napravili nove kombinacije i prilagodili svoj televizor određenom prostoru.
Ovi ekrani nude najbolji kvalitet slike u svojoj klasi. Pružaju odličnu dubinu slike, bolju rezoluciju i jasniju, čistiju sliku uz vrhunski stepen svetline od 5.000 nita. Koriste i funkcije za prikazivanje slike na bazi dubinskog mašinskog učenja, za najviši kvalitet sadržaja.
Lifestyle televizor "The Sero" prebacuje se sa vertikalnog na horizontalni prikaz Samsung širi i portfolio svojih Lifestyle televizora, novim The Sero modelom. The Sero (na korejskom znači "vertikalno"), ima mogućnost da se prebacuje sa vertikalnog na horizontalni prikaz – slično pametnom telefonu ili tabletu. Korisnici će moći da uživaju u različitim sadržajima, uključujući društvene mreže, YouTube i svoje video snimke – u kojoj god formi odgovara njihovim mobilnim uređajima.
Usmeren ka milenijalcima i generaciji Z, The Sero dolazi sa modernim dizajnom koji se ističe u svakoj prostoriji i sadrži niz funkcija za prikazivanje sadržaja na ekranu čak i kada je isključen. Ovaj uređaj je osvojio CTA "Best of Innovation" nagradu na CES sajmu.
"Korisnici danas očekuju da se televizor u potpunosti uklopi u njihov životni stil, a Samsung redefiniše ulogu ekrana, upravo pokretanjem novih digitalnih usluga i dizajna", rekla je Grace Dolan, potpredsednica odeljenja za marketing i komunikacije u kompaniji Samsung Electronics America.