Epson poziva organizacije da preispitaju izbor tehnologije štampanja u nastojanju da se smanji uticaj na životnu sredinu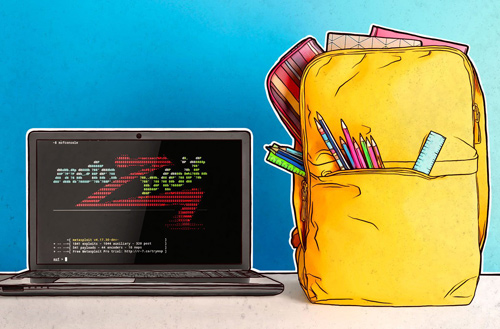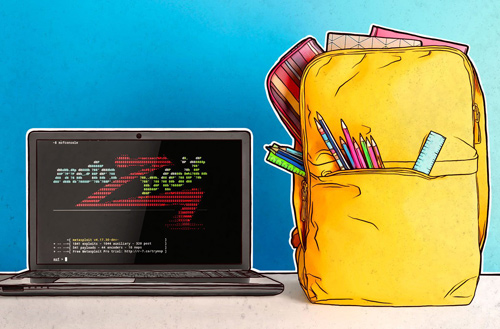 Novi podaci pokazuju na koji način poslovna inkdžet tehnologija može transformisati širok spektar sektora, ublažujući CSR pritisak, povećavajući finalnu zaradu i omogućavajući bolju preraspodelu resursa.
Novi podaci ističu na koji način jednostavni prelazak sa jedne vrste štamparske tehnologije na modernu alternativu može otključati neprocenjive resurse, bez obzira na sektor poslovanja. Svake godine Epson poslovna inkdžet tehnologija ima potencijal da evropskim organizacijama uštedi 1,8 milijardi Kwh u potrošnji energije, smanji troškove za 213 miliona evra, umanji CO2 emisiju za 636 miliona KG i smanji otpad koji se generiše od štampača.
Epson poslovni inkdžet štampači zabeležili su povećanje od 56% po pitanju udela na tržištu u poslednje četiri godine, pozicionirajući Epson na 29% ukupnog tržišnog udela u zapadnoj Evropi, pokazuju podaci IDC-a.1 Ako se nastavi istim tempom, oslobođeni resursi mogli bi se ponovo rasporediti za finansiranje do 160 dodatnih nastavnika osnovnih škola u obrazovnom sektoru zapadne Evrope. Alternativno, preduzeća bi mogla da eliminišu 636 miliona KG CO2 godišnje, količinu za koju je potrebno 29 miliona stabala kako bi je apsorbovala. U Kwh bi potencijalna ušteda mogla biti preusmerena na pogon do 1,2 miliona električnih automobila godišnje.
"Progresivna inovacija postignuta u poslednjoj deceniji znači da prelazak sa stare laserske tehnologije na Epson poslovni inkdžet dokazano štedi novac i smanjuje uticaj na životnu sredinu, ali takođe i omogućava fokusiranje na druge važnije segmente poslovanja," kaže Darren Phelps, VP poslovanja, Epson Europe." Male promene dela opreme koje se često previde, mogu imati bitne ekološke i ekonomske rezultate. Smanjivanje ukupnih troškova štampe i uticaja na životnu sredinu, dok istovremeno adresirate i direktnu korist koju imaju ljudi, sve su to prednosti koje omogućava naša tehnologija štampanja bez toplotne energije.
Preduzeća i organizacije koje prihvataju Epsonovu inkdžet tehnologiju mogu smanjiti potrošnju energije i emisiju CO2 do 95%.1 Pored toga, produktivnost osoblja je povećana brzinom štampanja do 3,5 puta većom od uporedivih laserskih modela.
EPSON WorkForce Pro WF-C8190DW koristi 95% manje energije od HP Color LaserJet Enterprise M750dn, najprodavanijeg modela u segmentu A3 štampača u boji sa jednom funkcijom brzine 21-30 stranica u minutu. Metodologija verifikovana od strane TÜV Rheinland, zasnovana na "Tipičnoj potrošnji energije", definisana u postupku ispitivanja Energy Star-a i prikazana u kWh godišnje. Modeli identifikovani pomoću IDC HPC podataka od Q3 2015 to Q2 2019.
"Stvarni uticaj ogleda se u rezultujućim poslovnim ili ljudskim benefitima", kaže Phelps. "Mada je stvarni uticaj na rezultat poslovanja ili ljudskih koristi", kaže Phelps, "u obrazovanju i zdravstvu oslobađamo neprocenjive resurse da bismo uložili nazad u obrazovanje dece i naše zdravstvene rezerve, dok se u sektorima kao što su maloprodaja i korporacija naše inovacije koriste za smanjenje uticaja na životnu sredinu, poboljšanje iskustva kupaca, unapređenje prodaje i omogućavanje novih, pametnijih načina rada."
Prema IT menadžerima koje je nedavno ispitao Epson, potreba za ulaganjem u novu tehnologiju (58%), smanjenje troškova (51%) i ulaganje u nove talente (42%) navode se kao prva tri poslovna pritiska na organizacije u protekle dve godine. 38% izjavilo je da su pod velikim pritiskom za poboljšanjem CSR performansi, dok su stroga ograničenja budžeta ostavila 37% u nemogućnosti da zaposle novo osoblje.
Phil Sargeant iz IDC-a, stručnjak za usvajanje tržišta štampanja, dodaje: "Inkdžet tehnologija je značajno napredovala i sada su troškovi, vreme i ekološka korist toliko ubedljivi, da to nije tehnologija koju niko više ne može ignorisati".